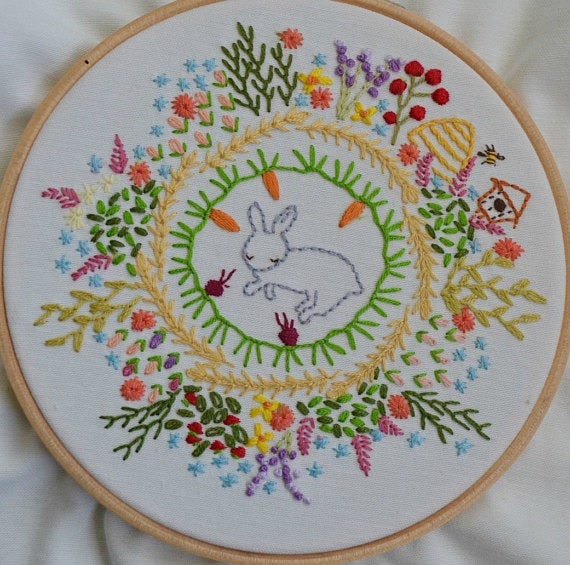 Follow the White Bunny and discover a world of unique and colourful embroidery patterns for all skill levels. A pattern or stitch guide is available for most of the embroideries featured on this website.
Hello!
My name is Nicole Vos van Avezathe. Currently I live in Rotterdam, the Netherlands with my husband, kids and two Norwegian Forest cats. I've been creating unique, embroidery designs under the name 'Follow the White Bunny' since 2007. My work has been featured in publications like Mollie Makes Embroidery and Australian Homespun magazine.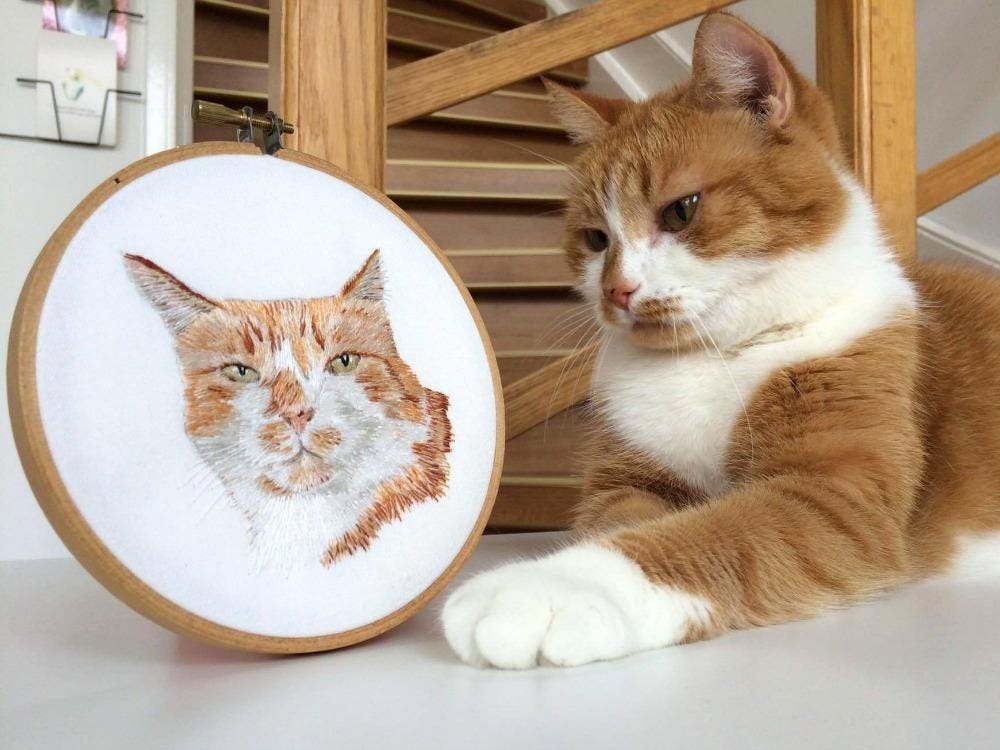 Welcome to my website
Right now this website is 'under construction' but more photos and tutorials will be added soon!
A quilt block called 'Cat Nap' from the book 'Splendid Sampler 2'.